Villaggio Verde strive to deliver your Olive Tree requirements and have a range of quality Frost proof pots and containers for instant gardening 🙂
CURRENT DEMAND IS VERY HIGH FOR POTTED OLIVES/PATIO COLLECTIONS.  IF YOU SEE THE PERFECT OPTION BUT IT HAS RECENTLY SOLD, LET US KNOW AS IN MOST CASES WE CAN REPLICATE.  JUST DROP US AN EMAIL.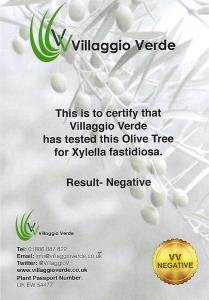 The crown should be pruned to shape, the trunk does not change or evolve. #holidayathome Staff in the photo is 6ft to give you a height scale We take great pride in our Olive Trees, the perfect way to add a Mediterranean atmosphere to your home and garden. Buy olive trees with confidence from the UK's only specialist Olive Tree growers and suppliers.
Order now for FREE DELIVERY