Olive Trees in Pots
At Villaggio Verde we focus on growing great quality Olive Trees but we recognise that some of you want trees potted. When we have time we pot a few and list them here.
Remember that once a good quality pot is 'married' with a tree, they become even heavier and difficult to move but we can advise on this. Please also see our 'Villaggio Verde Pot' Category. We can deliver pots and trees separately to be potted on site by you or your contractors.
IF YOU SEE THE PERFECT OPTION BUT IT HAS RECENTLY SOLD, LET US KNOW AS IN MOST CASES WE CAN REPLICATE. JUST DROP US AN EMAIL 🙂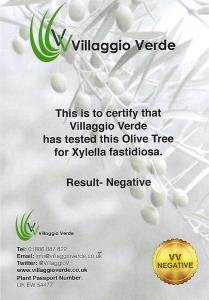 Excellent VV quality!
Free Delivery
The Red and White range pole is calibrated at 50cm intervals. We take great pride in our Olive Trees, the perfect way to add a Mediterranean atmosphere to your home and garden. Buy olive trees with confidence from the UK's only specialist Olive Tree growers and suppliers.
Free Delivery