Olive Trough L442
£275.00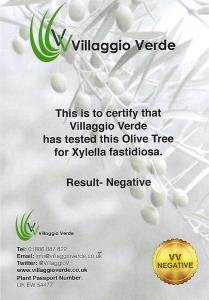 Trough Fibre Clay with rust effect, 80cm long.  Good as a feature or use as a screen of divider.  If you want more than one let us know as we can produce them 🙂
#holidayathome
Staff in the photo is 6ft to give you a height scale
We take great pride in our Olive Trees, the perfect way to add a Mediterranean atmosphere to your home and garden.
Buy olive trees with confidence from the UK's only specialist Olive Tree growers and suppliers.
Order now for FREE DELIVERY
In stock
Shipping & Delivery
FREE NATIONWIDE DELIVERY UK MAINLAND ONLY
We offer a daily olive tree delivery, and the way your tree will be delivered will depend entirely upon the size of the tree and its final destination.
Delivery to the Isle of Man, Isle of Wight, Channel Islands, The Outer Hebrides you will need to ask for a separate quotation.
We offer a daily Olive Tree delivery, via a national pallet delivery service.
Delivery is to the door/drive and is an all-day delivery with no time slot specified. The driver should call 1 hour before arrival. The tree will arrive on a pallet in a large lorry (dustbin lorry size) with a tail lift, please let us know if there are any access problems for a large vehicle.
The vehicle does not have any lifting equipment, nor can the driver take the tree to your required planting destination.
Please ask us about Saturday AM deliveries if required there would be an additional Saturday charge and a weekday AM delivery. There is also an evening delivery available between the times of 5pm – 9pm, however we do need to check with the individual depot for this service. Please ask about additional cost if any of these services are required when placing your order.
For many properties access is limited and the only way into a garden can be either taking the tree (well wrapped) through the house, may be a side gate or sometimes up and over which may require a crane! If the latter is required, it is best you find a local contractor. we will of course always be there to offer advice to you or the contractor if required.
We understand this is a large item to purchase and will always do our best to help you find away of getting it to the final destination as we have come across so many scenarios over the years.
Lastly, I am certain before you place your order you will have thought about access, doors, gates, steps etc., weight/width of the tree and pot, and how you are going to move it. If you are unsure about anything, please call us to discuss it rather than receiving the tree and realising it is too big or too heavy for you to handle and take to its new home. (Office number 01886 887822)
RETURNS/SALES
All our trees and plants are checked by highly trained staff at the company before dispatch. In the unlikely event that you should be dissatisfied with your order your rights under the distance selling regulation allow you to return any item, in good condition to Villaggio Verde within 14 working days of receipt of your order, for a refund (excluding delivery costs). All costs incurred in returning items are payable by the customer. All olive trees delivered or planted remain our property until they are paid in full.
Villaggio Verde Olive Trees do not come with a Guarantee as we can not be responsible for the way they are looked after once they leave our premises, watering drainage etc. We also cannot be responsible for any airborne pests and diseases such as box blight, fungal leaf spot or aphids within the environment.