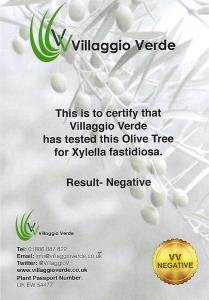 Olive Tree ready potted and ready to enjoy, great as a birthday or fathers day present
100cm bowl in bronze, these are beautiful Italian durable plastic bowls.
They have a linea groove for decoration and are an urban/contemporary style, they are UV Resistant,
frost proof and much lighter to move around than a traditional terracotta pot/bowl.
They are also a recyclable at the end of there life.
Man, in the photo is 5ft8inches or 1.72 meters to give you a height scale
We take great pride in our Olive Trees, the perfect way to add a Mediterranean atmosphere to your home and garden.
Buy olive trees with confidence from the UK's only specialist Olive Tree growers and suppliers.
Order now for FREE DELIVERY
Biosecurity information can be found by following this link:-
https://villaggioverde.co.uk/villaggio-verde-launches-pioneering-biosecurity-to-tackle-xylella-threat/