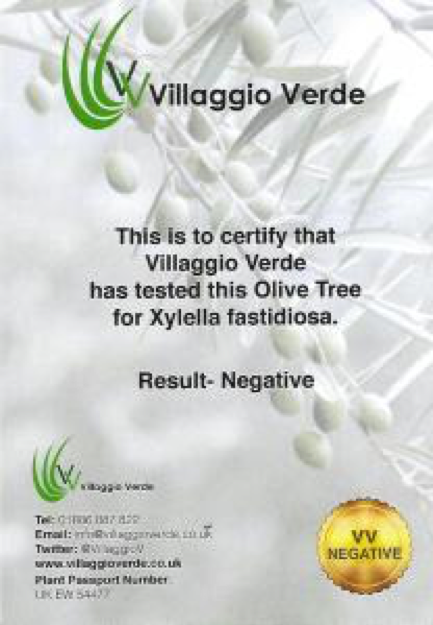 Unique specimen with amazing character trunk and a well balanced crown.
100cm pot
 Man, in the photo is 6ft or 1.82 meters to give you a height scale
We take great pride in our Olive Trees, the perfect way to add a Mediterranean atmosphere to your home and garden.
Buy olive trees with confidence from the UK's only specialist Olive Tree growers and suppliers.
Additional delivery charges may apply
Biosecurity information can be found by following this link:-
https://villaggioverde.co.uk/villaggio-verde-launches-pioneering-biosecurity-to-tackle-xylella-threat/