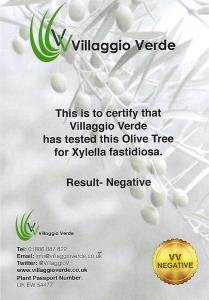 (this is a generic picture the tree supplied will be as similar to that shown as we can supply)
Olive Trees great for screening, potting and planting.
30cm pots
1.2 meter clear trunk
Quantity discounts available please ask.
Man, in the photo is 5ft8inches or 1.72 meters to give you a height scale
We take great pride in our Olive Trees, the perfect way to add a Mediterranean atmosphere to your home and garden.
Buy olive trees with confidence from the UK's only specialist Olive Tree growers and suppliers.
Order now for FREE DELIVERY
Biosecurity information can be found by following this link:-
https://villaggioverde.co.uk/villaggio-verde-launches-pioneering-biosecurity-to-tackle-xylella-threat/